Greg Reyes is an IT Engineer who is passionate about making. He grew up surrounded by tradesmen from ASE certified master mechanics to metalworkers to old carpenters who showed him a love for building with his own hands and taking pride in his work. His formal education in Computer Science allowed him to expand on his passion for making into software and engineering concepts. His experience and hands on knowledge of a vast array of tools, software and equipment will help Make San Antonio's members become more proficient makers.
Jennifer Herrera works for a local non-profit specializing in community outreach and public relations. She is a professional Pinterest pinner, and an aspiring maker. Her interests include photography, arts & crafts and upcycling projects. Jennifer is a Communication Studies graduate student at St. Mary's University, and volunteers with organizations such as spare parts, San Anto Cultural Arts and Gemini Ink. Her dedication to community outreach will help Make San Antonio truly become a community-oriented makerspace.
Mark Barnett is a long time maker advocate and educator. He operates a nonprofit in San Antonio that helps to provide opportunities for students to work with technologies like 3D printers, circuit boards and robotics. He also works on a National level promoting the idea of makerspaces in schools, libraries and community centers. His expertise in the Maker Movement along with his passion for education will help Make San Antonio be home for those who want to learn and grow.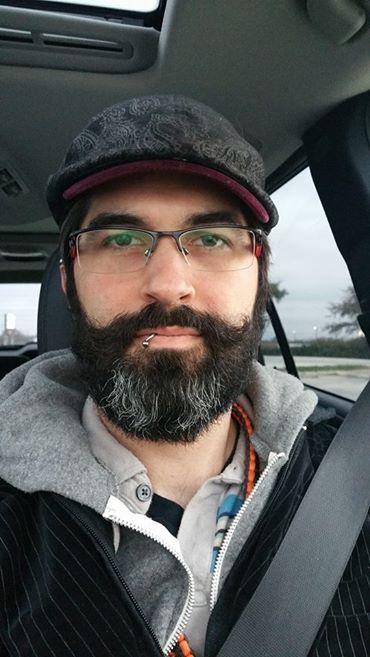 Dale "Termite" Bracey is a Swiss Army Knife at work and in the community. Known for being a jack-of-all, his co-workers branded him as D.A.L.E. for Does A Lot of Everything. Over a decade at Rackspace, he spends his days promoting and dabbling in OpenStack on the Private Cloud side, and various other tasks. Award winning Artist. Education in design, photography, electronics, engineering, architecture, programming, computer science. Hobbies are collecting and restoring cars, building things, restoring his 1925 home, helping others, volunteering, and being social! His love for learning and teaching, community connections, social interactions, and just being D.A.L.E. are another wrench in the toolbox to help Make San Antonio make San Antonio!
We each have unique knowledge and experience that we bring to the table but the one thing that unites us is our passion for making. We hope to instill this maker passion in anyone we meet and we are all just as eager to teach as we are to learn.